Mock Interview Events 2018/2019

EBSI has worked with schools in West London to help prepare their students for the world of work through the Mock Interview process. The events saw over 300 students in Year 10 and Year 12 benefit from this experience and this gave students the opportunity to be interviewed by business personnel in a 30 minute interview and to ask questions and gain valuable feedback on how they can improve their interview skills as well as their CVs.
The Mock Interview Event enables students:
To experience the process of being interviewed, starting from filling in application forms and attending interviews.
To demonstrate qualities, skills and qualifications they possess.
To learn about communication with employers, both written and verbally.
To build their confidence.
To ask employers about what kind of answers they expect.
Use feedback from employers positively to help with future interviews and confidence building.
Some of British Airways young enthusiastic volunteers.
The Mock Interview Event also has considerable benefits for the organisations that take part:
Opportunity to give the students direct experience of a company's processes and an increased understanding and awareness of a particular industry.
Raises profile of the company in the local community.
Opportunity for staff development – motivates and enthuses staff.
Increased understanding of changes in education through discussion with teachers and students.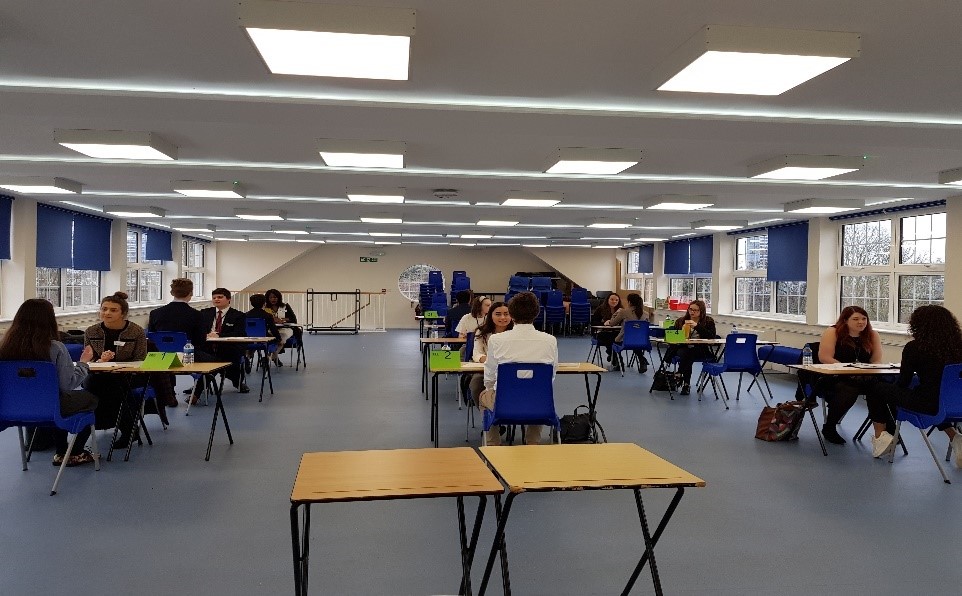 Companies who have sent volunteers along this year to support EBSI's Mock Interview Events are listed below. These volunteers were from all different departments and a diverse range of sectors which meant students were interviewed by personnel from an industry sector that they were interested in.
Thanks goes to all these companies and their staff for their support.
2TR Football
A Coates Consultant
A Khan Counsellor
BCL
Berkeley Group
British Airways
DWP
Ealing Social Services
Excelling in Youth
F Kellam -SEND Teacher/Consultant
Ferrovial Forest Schools
Heathrow
Insight Direct Ltd
J F Hunt
JCP
Lynch
Mace
Marriott Group
Metro Bank
New Punjab Karahi
Qantas
Reed Employment
Swansea University
The Home Office
The University of West London