International
Education Business Services International (UK) Ltd (EBSI) is an international company accredited by the Centre for Education and Industry, University of Warwick and has the Award in Education Business Excellence (AEBE) by the Institute of Education Business Excellence (IEBE).
EBSI connects young people and adults from a range of educational institutions to the world of industry and commerce as an integral part of private sector's commitment and contribution to Corporate Social Responsibility (CSR) and Social Entrepreneurship. In the process this contributes to developing 21st Century global citizens through Technical Vocational Education and Training (TVET).
We act as a Collaborator, Broker and Deliverer of bespoke programmes and initiatives, including:
Work Experience
Entrepreneurship
Consultancy
Employability Skills
Events management and co-ordination
Technical Vocational Education and Training
We work with various overseas organisations from the private, public, community and government sectors, including agents and distributors.
For further information please contact us.
Projects
EBSI as part of its international remit, has been working with organisations in various different countries.
EBSI MD – Jamela Khan and Associate Consultant George Pittaway travelled to India and Qatar to meet and work in partnership with training providers, colleges and other educational institutions to promote Work Related learning in their curriculum and to share our programmes and services with them. The visit also included feasibility studies, as well as market research to understand if there was a market for services such as the ones EBSI deliver to young people in schools and colleges within the UK as well as to find the right partners who we could work with on Train the Trainer basis to share our programmes and services.
These visits also included interviewing employers from across different skills sectors, as well as both private and state companies. The research was also intended to discuss and to ascertain how they could incorporate the concept of Work Related learning and staff volunteering into their Corporate Social responsibility programmes, by helping their local schools community. It was concluded that the visits were successful and that both the countries had the demand to prepare young people for the world of work, however gaining the support from industry was a challenge.
ERASMUS +
EBSI is currently working on an ERASMUS + funded project with partners from across Europe. The project which started in January 2016, and saw the first meeting take place in Dublin hosted by management of the project Fast Track into Information Technology Ltd (FIT). The project funded by Erasmus + until December 2017, is aimed at the youth in Europe and making them aware of the jobs and careers opportunities within the IT industries of Europe. Other partners included are Tecnalia from Spain, Cavan And Monaghan Education and Training Board (CMETB) from Ireland, BETI – based in Lithuania and of course EBSI.
Currently, EBSI are working on developing modules for schools to pilot from Spring 2017 in schools to encourage young people from 12-16 to start thinking about the various career opportunities in within the IT industry. If you are interested in piloting the project, please contact Lwebb@ebsiuk.com or info@ebsiuk.com for further information. See the article of the launch of the programme – read the article here.
EBSI START Getting students to pilot GYIT ( Get youth into IT ) – read the article here.
GuideHub Consulting

GuideHub Consulting is part of an Erasmus+ funded project, aimed at improving the employability of young adults who want to work remotely. The project, called SEED has produced online training materials and assessment tools focused on the skills and competencies required for remote working, i.e. work away from the traditional office environment. The project comes to an end in August 2017 and the partnership, is looking into ways to extend the benefits it can offer to young adults.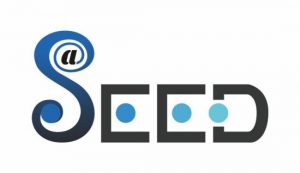 If you are an organisation supporting young adults or young people who are NEET, find out more here.
If you are an individual, looking to improve your skills for remote working, try our demo module here.
Italian Visitors
In 2014 EBSI welcomed visitors from Modena in Italy – from Coperative " IL Giralsole" who work with hard to reach young people in their local areas or Not in Employment or Training ( NEET). The team of 3 shadowed EBSI staff to gain an insight into how EBSI –who has similar aims and purpose, engaged with local industry to support the development of young people, and to prepare them for the world of work through work experience or other employability programmes. – read the article here.
For further information please contact us.