GYIT Project Launch Event in London

On Friday 21st April 2017, EBSI launched the GYIT Project at De Salis Studio College in Hayes. The Get Youth into IT Project (GYIT) has already be running at Fulham Cross Girls School since February 2017 and has also been piloted at Featherstone High School. However, the official launch had yet to take place and De Salis Studio College's new premises were ideal to host the launch event, as they moved into their new purpose-built site in Hewens Road, Hayes, Middlesex just after Easter.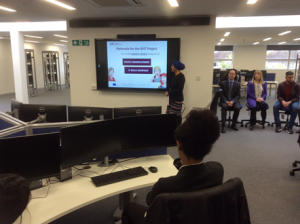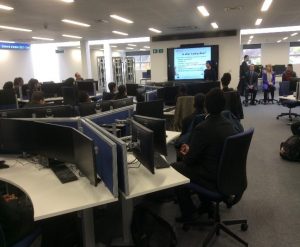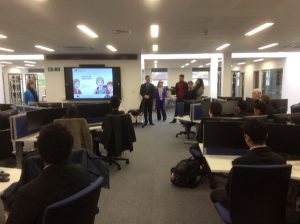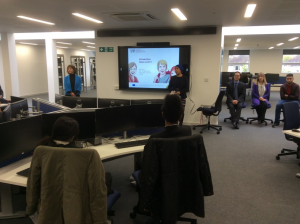 EBSI felt launching the event at De Salis Studio College was very appropriate as it specialises in Trading, Law, Retail, Computer Science and IT, and it was therefore felt that it was a very appropriate venue to host the GYIT Launch. The college will also be joining the Project as 30 students will be taking part. The launch of the GYIT Project was a wonderful opportunity for businesses to view the state of the art facilities which are on offer to local students and the college will be welcoming further new pupils in September 2017.
Manpower's IT division were representad by Si Chan – Director Enterprise Architect, Global Information systems and Linda Turpie – Application Support Manager both of whom shared their experience with the students and gave them an insight into how they developed into their careers paths within IT and explained the numerous opportunities which are open to Young people that may wish to pursue IT as a future Career option.
Alison Moore Principal welcomed both business representatives and Ambassadors from Brunel University who are also studying IT at the local University. Everyone that was present at the event were keen to be involved with the Project and have pledged to support the students when they begin piloting.
Furthermore De Salis Studio College also hope that the Project along with the other partner countries will be an opportunity, for the students to link with students from Spain, Ireland and Lithuania for future projects.
EBSI funded by ERASMUS + to work on a project to Get Youth into IT (GYIT)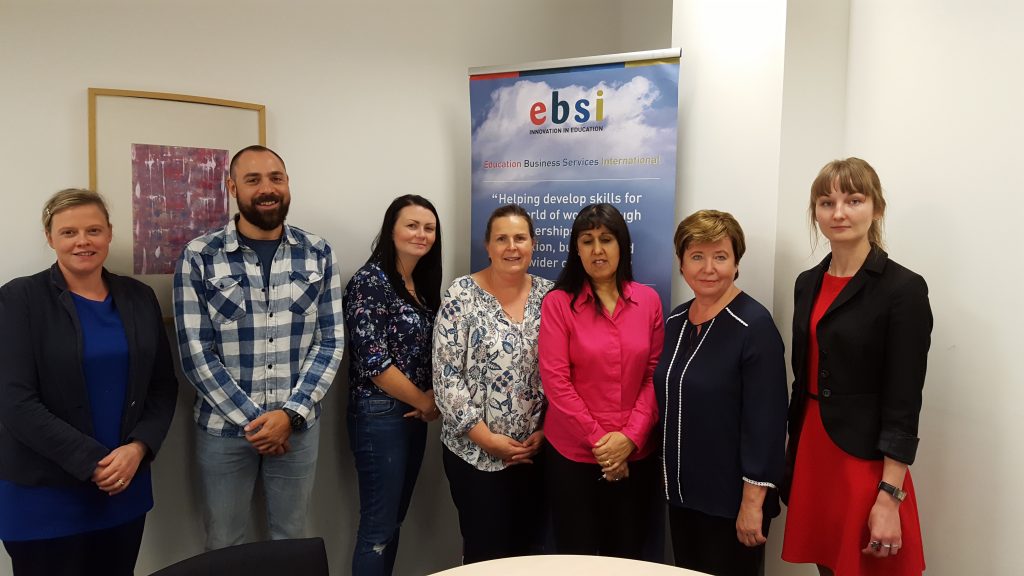 EBSI welcomed its European Partners to its offices in London for the second GYIT (Get Youth into IT) Project. The inception meeting took place in March in Dublin, hosted by the lead management of the project Fast Track into Information Technology Ltd (FIT). The project funded by Erasmus + is aimed at the youth in Europe and making them aware of the jobs and careers opportunities within the IT industries of Europe.

It has been well documented that Europe is currently experiencing a skills shortage in the field of IT with an estimated shortage of 900,000 IT professionals by 2020 . The EU is currently home to some of the largest multinational IT companies in the world. However with a lack of relevant skills available in the labour market they may be forced to relocate to competing more IT skilled markets. Furthermore FIT have extensive links with the IT industry via their Board of Directors and many of these companies have expressed frustration regarding recruitment as there is a dearth of suitable candidates with the relevant skills required by their businesses. As a result of this FIT carried out an audit of IT skills in demand by IT companies currently in order to pinpoint the exact skills needed and at which levels. FIT's 'Skills Audit Report', published in 2014, revealed that in Ireland alone 7,000 jobs are currently going unfilled, with 10,000 more potentially under threat in the short term, thanks to its IT sector skills shortage . Another urgent issue within Europe is that of youth unemployment, which due to the economic crises in recent years has resulted in a lost generation of young people, with no job prospects, forcing many to emigrate or disengage with society. The GYIT project seeks to address both of these issues concurrently.
FIT have over 15 years extensive experience of running more than 1000 IT course which are free and targeted at the long term unemployed and young people. It has evidence, from their recruitment experience, suggesting that one of the biggest barriers to people taking up IT training is simply a lack of interest in IT.
FIT will project manage the GYIT (Get Youth into IT) project alongside EBSI with 3 other European partners who are: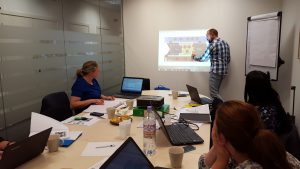 Tecnalia – One of the largest private, non- profit and independent research and technology entities in Spain, who specialise in energy, environment and information and technology communications.
Cavan And Monaghan Education and Training Board (CMETB) – A training provider in Ireland who have access to secondly schools, FE and youth centres. So in a prime position to pilot the project on a wide scale.
BETI – based in Lithuania have extensive experience in ICT enhanced training learning technologies and the development of web applications.  They will play a role in the product development of the project.
EBSI with its established network of schools will contribute to the product development and carry out research for the IT Careers Guidance pack as well as carry out the pilot testing within our schools. Finally EBSI will also take lead for the internal evaluation of the project.
The aim and outcome of the GYIT project is to overcome these

barriers and issues through the development of the outputs which will focus on: IT Taster Courses, the IT Follow on Pack and the IT Career Guidance Pack. Please go to GYIT website which is www.gyitproject.eu for further information.
EBSI promote GYIT in Ellen Wilkinson school for Girls at their Careers Tasters in July.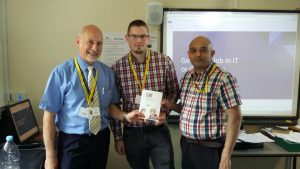 EBSI were present at Ellen Wilkinson Girls School in Ealing on the 7th July 2016 to facilitate their annual Careers Taster workshop day, which EBSI organize for the school every year.   The aim of the day is to give the year 10 girls a flavour of the various careers sectors that they can look into and to assist them with their progression choices.  Workshops included Art & Design, Engineering, Health & Social Care, IT and Science, all girls were allowed to attend 3 workshops each.
Les Prior – EBSI CEIAG advisor took the opportunity to publicise the GYIT project within the school and the local college and to make them aware of the taster courses to follow in due course.
Employers delivering workshops for Art, Hospitality and catering, and Photography: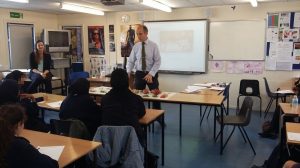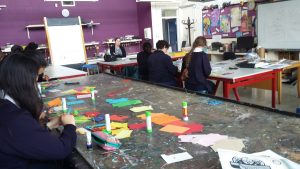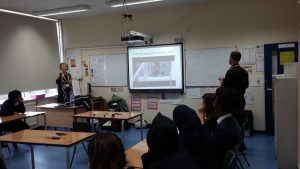 Cooperative "IL Giralsole" Shadow EBSI
EBSI welcomed Italian visitors Grazia, Antonio and Fabiana from Cooperative "IL Giralsole" to the UK in April 2014 to shadow staff and to find out more about the different projects that EBSI carryout with schools and businesses. The trip as part of a project which was IFOA financed by the Regional Government of Emilia Romagna and is dedicated to people interested in going abroad for a 2 week internship in a foreign company. "IL Girasole" Cooperative is based in Modena, Italy and leads different projects in order to prevent school students from dropping out of the education system.
EBSI is keen to build links with International businesses and this was a great opportunity to build a partnership with an Italian business. The Italian visitors shadowed staff at meetings, events and conferences with corporate companies, training providers and schools e.g. BT Open World, British Airways, Bucks New University, Brunel University, Youth Skills Development Trust, MOSAIC Regional Finals Event, The Ellen Wilkinson School for Girls, Fulham Cross Girls School and Dormers Wells High School.
Grazia stated "that we were interested in understanding the prevention projects of a company similar to us in goals, purpose and aims. EBSI gave us the opportunity to shadow their staff for 10 days and we appreciated its capability to build strong relationships between schools and companies thanks to a network of volunteers. We found their "Mock Interview" Programme very interesting as it showed us how students can learn that their studies have an impact on their lives and showed them how they need to behave and dress during a job interview when they are very young".
"The engagement of volunteers was something that we really noticed, as they feel responsible towards society and the youngsters' futures."
"We would like to continue to work with EBSI in order to exchange good practice and bring the English system of education and business to Modena, after careful analysis of the Italian young people's needs. The experience and knowledge of EBSI would be very valuable for us in order to fight against the NEET phenomenon and improve youngster's employability prospects."