It's still went ahead! Yes, a project that was started last year at the beginning of the academic term in 2019, looks to be finally completed this autumn thanks to the determination of EBSI (UK) Ltd, Spark!, consultant Fiona Kellam, and the schools who are keen to get involved, no matter what Covid -19 throws at them.
Heathrow Community Trust fund, kindly sponsored EBSI (UK) Ltd as well as Spark! Our partners in Hounslow to work with mainstream schools and SEND (Special Education Needs or Disabilities) schools to carry out research to ascertain what employability readiness provision is being provided for these students to ensure they are ready for the world of work. The project, which was twofold, firstly carried out research in the winter of 2019 to find out what provision was currently available to this group of young people whether they were in a mainstream school or a SEND school. Research was conducted via an online survey, as well as through a focus group of teachers which was kindly hosted by British Airways.
In total 13 responses were received from schools in the boroughs of Ealing, Hillingdon and Hounslow. When these schools were asked if they had a Careers Plan targeting each of the Gatsby Benchmarks? 12 of the 13 schools, did have this in place, which was great news and when schools were asked what barriers their young people were facing around employability? One school summed this up:-
"It would help if there were clearly available programmes to support young people with SEN/D into employment – not just through training or work experience, but a programme with a very real job at the end of it. Former students in the past who have taken on supported placements have found that there is no actual employment within the organisation at the end of it. For many people with disabilities, change is extremely challenging, and they struggle to transfer new skills to a different situation. They find it hard to compete in the labour market and would benefit from a coherent programme to support them through training and into employment with the training company".
The schools were asked would you welcome more input from employers, and do you need more support with the current WRL/WEX programme in your school?
Yes, Yes, Yes for SEN pupils
Mock Interviews
Finding more employers who might want to employ SEND students
As a follow up to the research EBSI (UK) Ltd 's consultant Fiona Kellam worked with the schools to develop some work readiness workshops to help enable the young students to develop some key skills that are needed in order to enter the world of work.
Before Covid-19 a set of workshops were in the diary, as well as very keen volunteers, sadly these workshops had to be put on hold. However, we did manage to complete one workshop which took place at The Rise School in Hounslow in March, just before lockdown. Students had a fun day,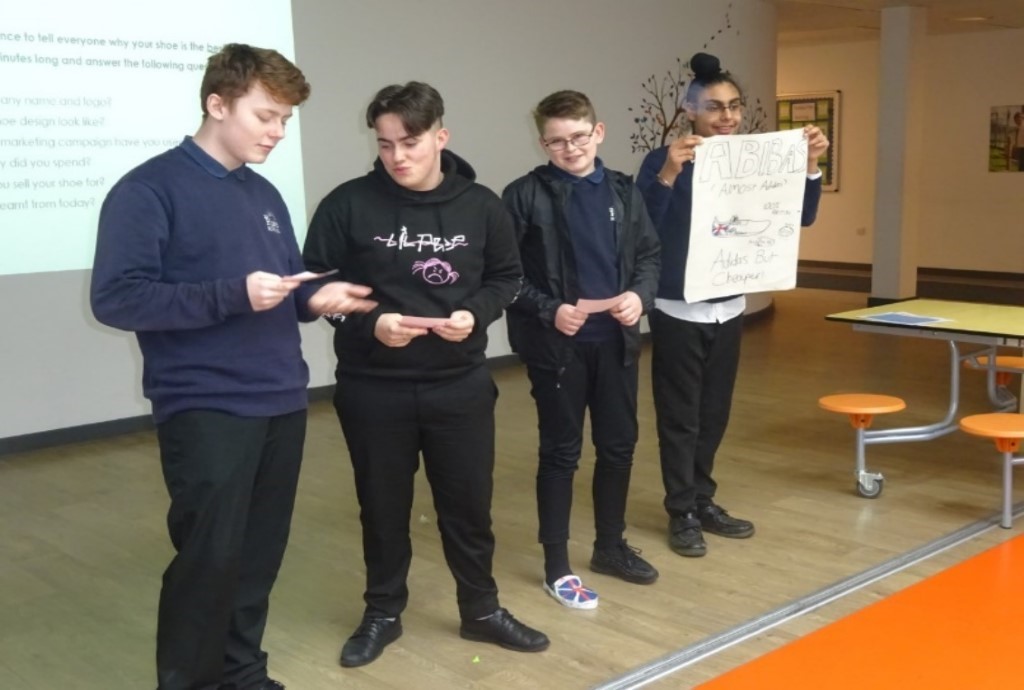 Students at the RISE SCHOOL in Feltham presenting their ideas to the peers.
becoming budding entrepreneurs and designed a shoe for their own shoe manufacturing companies. When students were asked what skills they had learnt that day? 88% stated communication skills – speaking and listening, whilst 82% stated they had learnt how maths and finance was used.
The students were highly creative and came up with some fantastic products by the end of the day.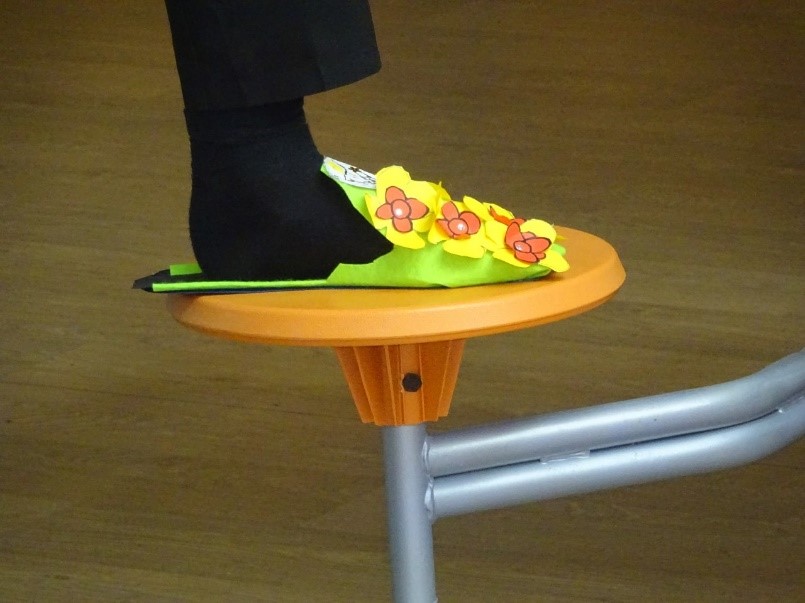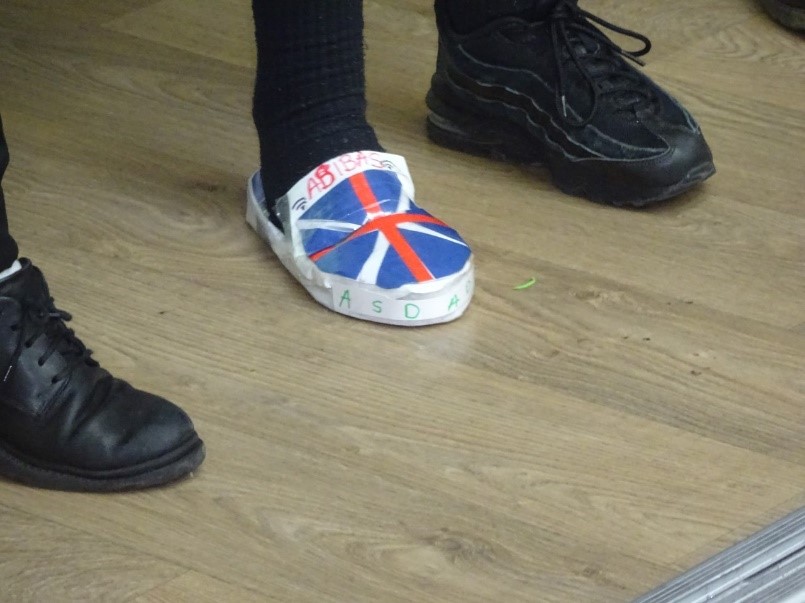 Part of the challenge was that the shoe must fit a member of the team and be modelled!
Other students from Guru Nanak Sikh Academy have attended bespoke tours at Uxbridge College and this was followed by CV writing and Mock Interview workshops, delivered by our partners Spark!
Students from the Pupil Referral Unit in Ealing, as well as Meadow schools had workshops delivered to them focusing on CV writing, these were hosted by the Marriott Group and followed virtual mock interviews which were carried out by volunteers from Mace, BSI group, GSK, Scott White and Hookins, Marriott Group, Pfizer, Strong Recruitment, Hawk Training and Grass Roots Forest School. We are grateful to all the volunteers who gave up time to carry out these interviews with the students. The feedback from the students was incredibly positive indeed.
It is hoped that the project will have long term sustainability, and that schools will become aware of some of the programmes that are available to these students to enable them to be better equipped for the world of work and to have the confidence to make job applications, and secure long-term employment. We also hope that through this project, we have increased awareness to employers about some of the skills these young people can also bring to their companies.
If you as an employer have an opportunity for one of our young people, please get in touch via email at info@ebsiuk.com