Jamela Khan and Lynette Webb – were duly invited to attend the Queens Garden party this year at Buckingham Palace on 21st May 2019. The two members of staff attended the event, on what turned out to be a very nice warm summer afternoon. Jamela had been recognised for all her work towards the local community and the work of EBSI (UK) Ltd. Jamela felt it only right that Lynette Webb – Operations Manager, who has, been instrumental in the work of EBSI (UK) Ltd for over 18 years, and in working with the schools community should join her on this special occasion.
The two set off for the day and had a fabulous time, mingling with people from different community groups who had also been recognised for their contribution and invited to the Palace. They spent the day eating sandwiches, scrumptious cakes and of course drank tea or Iced coffee in the large marquees which served refreshments all afternoon and finished off the afternoon with an ice cream.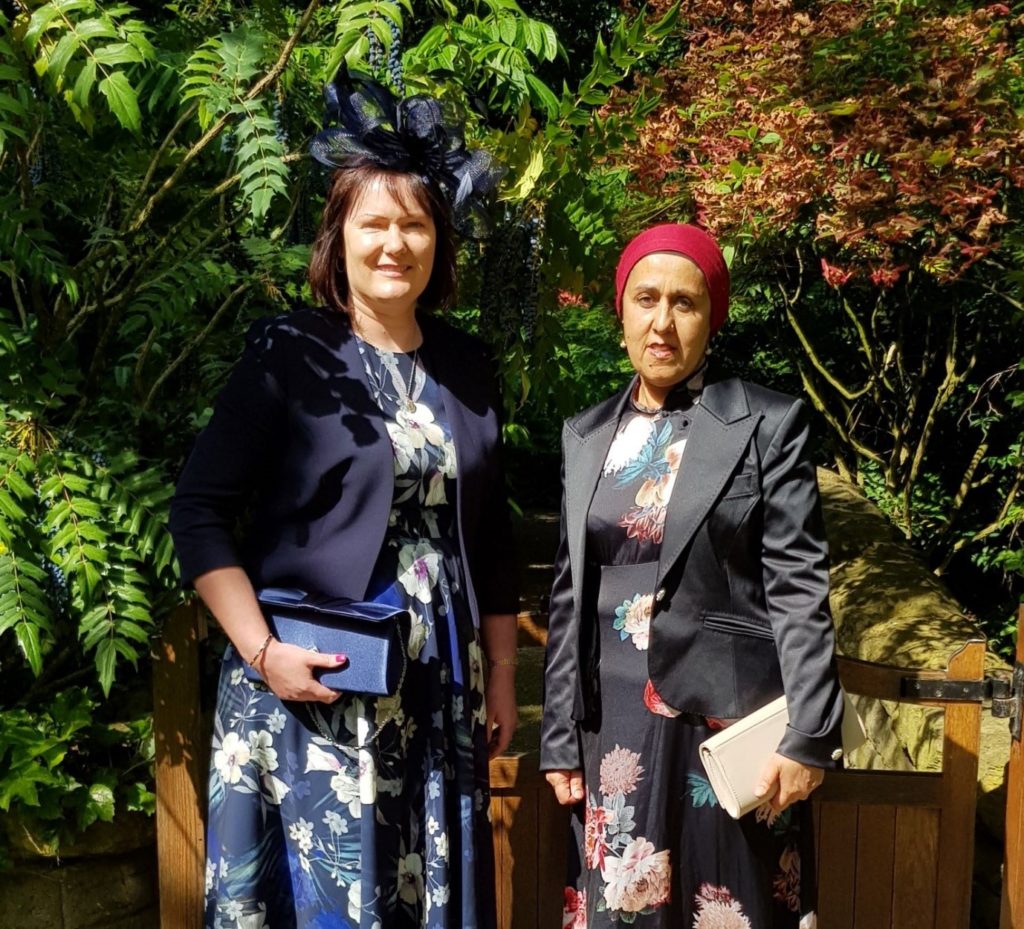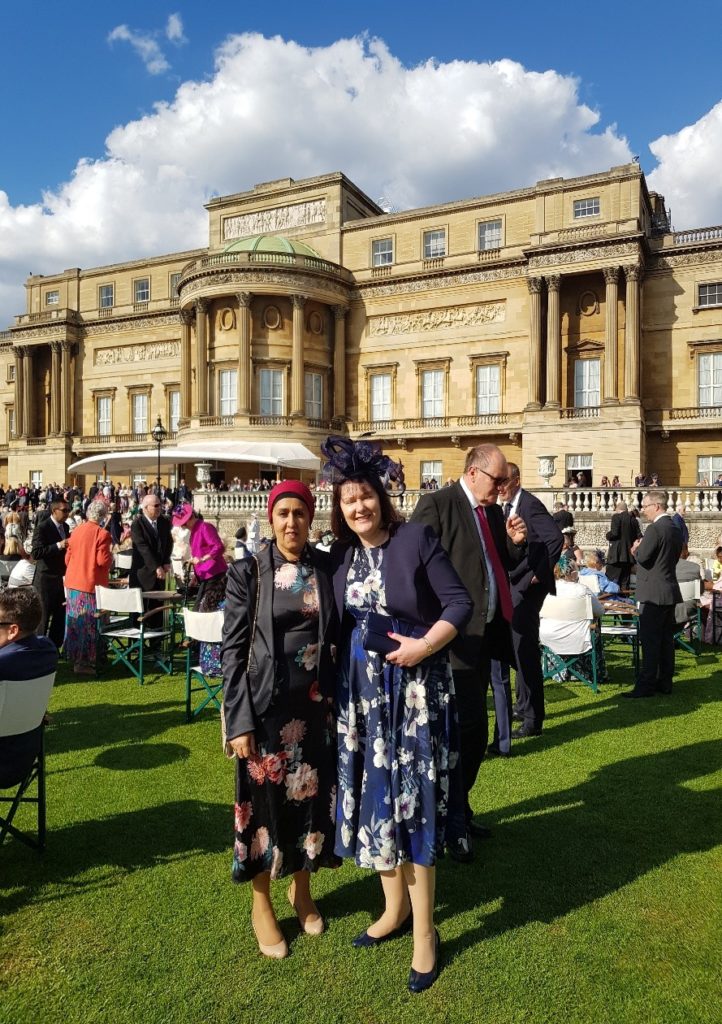 Did you know?
Over the course of each year, The Queen welcomes over 30,000 guests to spend a relaxed summer afternoon in the beautiful gardens of Buckingham Palace or the Palace of Holyrood House. At each Garden Party, around 27,000 cups of tea, 20,000 sandwiches and 20,000 slices of cake are consumed! Garden Parties are an important way for The Queen to speak to a broad range of people from all walks of life, all of whom have made a positive impact in their community.
Who is invited to a Garden Party?
Every summer, The Queen hosts three Garden Parties at Buckingham Palace, and one at the Palace of Holyrood House in Scotland. Historically, Garden Parties took the place of presentation parties attended by debutantes and have evolved into a way of recognising and rewarding public service.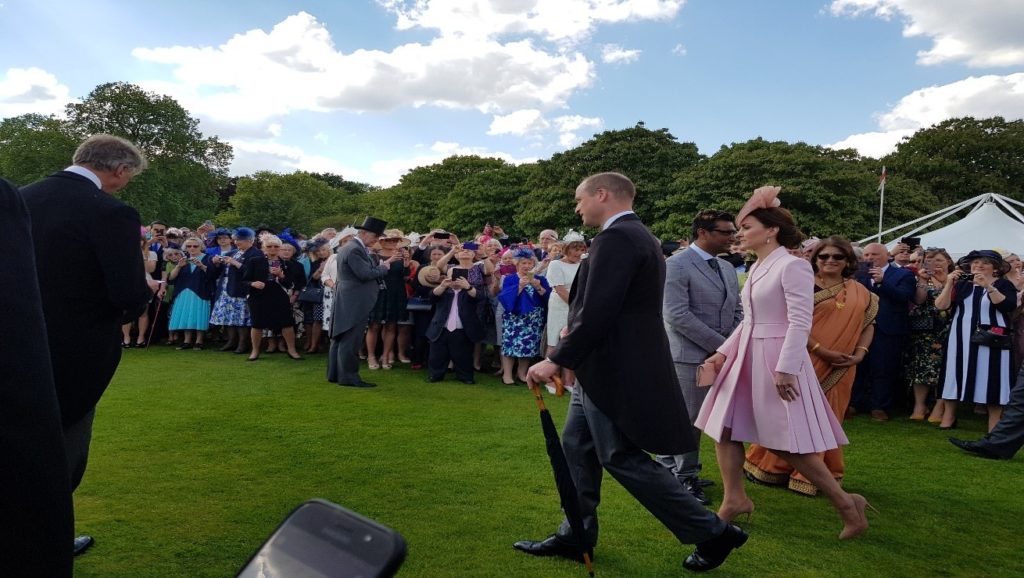 Throughout the country, a long-established network of sponsors is used to invite guests, who include Lord-Lieutenants, Societies and Associations, Government Departments, Local Government, the Services, the Church and other Faiths. They nominate guests for invitation and hope in this way to achieve a representative cross section of the community. It is not possible to acquire invitations to The Queen's Garden Parties through direct application to Buckingham Palace.
What happens at a Garden Party?
Watch the link https://www.youtube.com/watch?v=VmiVeUD1EPE